A night under the stars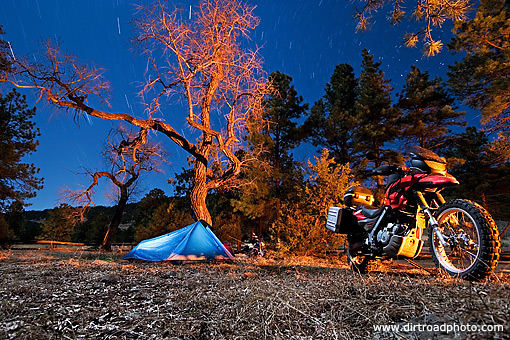 A night camping under the stars near Quemado Lake during a motorcycle trip in the Gila National Forest in New Mexico. The campground is lit by a partial moon above and a massive campfire to the right.
This photo is included in BMW Motorrad's (motorcycle for those who do not speak German) 2008 calendar: Unstoppable - A BMW Enduro Ride Around the World. You can get your copy at your local BMW motorcycle dealer or order it at the

BMW online shop. Desktop backgrounds of all the images are available for download from the

BMW Motorrad Enduro World website.
Location: Gila National Forest, New Mexico, USA.
Keywords: night, moon, camping, tent, tree, motorcycle, star trails, campfire.